Get Admission Into Best Medical Colleges In Bangladesh At A Cheap Tuition Fee Through Fortune Education Consultancy
Fortune Education, Bangladesh is a world-renowned and Pioneer Education Consultant of Medical Colleges & Universities. Giving MBBS, BDS, and BVSc affirmation for admission for medical applicants and prospective students who are intrigued to receive education on MBBS, BDS, and BVSc admission while also taking into account higher education options in Bangladesh and abroad.
Fortune Education has lawful authority to handle application for admission to medical, Dental colleges, and varsities all over the world. Fortune Education provide qualified students with MBBS, BDS, and other admission, application, guidance, documentation, and other services for further education in the medical field.
For the academic year 2022–2023, Fortune Education is inviting candidates to apply for admission to the MBBS and BDS programs with an unique Scholarship.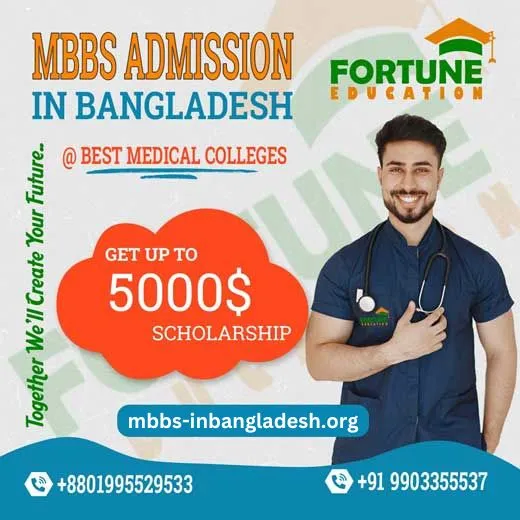 Reason to Choose Medical Study in Bangladesh
Indian Student Study MBBS in Bangladesh
MCI Approved Medical College
Lower Tuition Fee Then India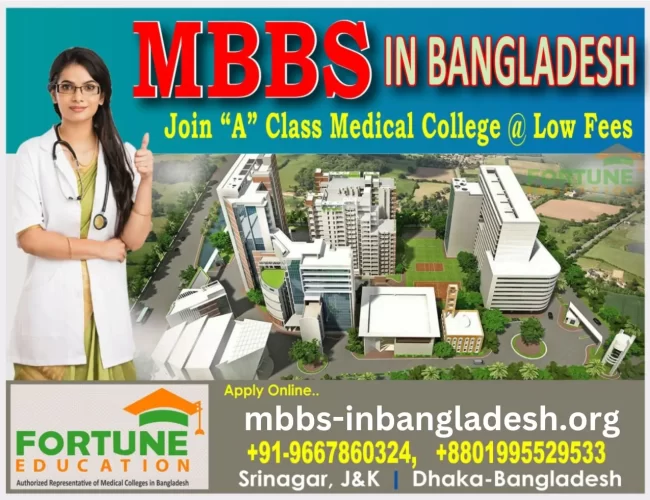 Why MBBS Study in Bangladesh
Medical Students Do Not Have to Pay Any Donation or Capitation Fee in Order to Study MBBS in Bangladesh.
Medium of Instruction is in English, No Need to Study IELTS or TOEFL.
Affordable Tuition Fee and Scholarships, Environment, and Foods are Very Similar to India.
The Quality of Education in Bangladesh, Along With Infrastructure, Practical Exposure, Accommodation, Safety, and Security, is The Same as in India and Better Than in Some Other Countries.
There is no Entrance Test for MBBS Admission in Bangladesh Medical Colleges. So, the Application Process is Very Easy in Medical Colleges in Bangladesh.
The Medical Colleges in Bangladesh are Enlisted and Recognized by the World Directory of Medical Schools, ECFMG, Avicenna Directory, FAIMER, etc. They are Also Eligible to Take Licensing Exams in Major Countries Like USMLE, AMC, PLAB examinations, GMC, and Most Important of Them all NMC.

Best Medical Colleges in Bangladesh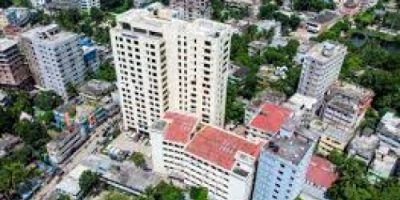 Diabetic Association Medical College
Are you trying to find WHO recognized medical college in Bangladesh With the lowest fee, Then Diabetic Association Medical College is that the most suitable option for you.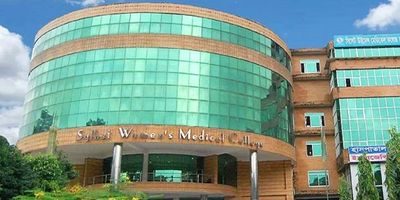 Sylhet Women's Medical College
Sylhet Women's Medical College (SWMC) is ranked one of the top private women's medical colleges in Bangladesh. Established in 2005. It is located in Mirboxtola, in central Sylhet.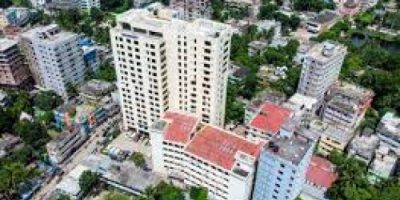 BGC Trust Medical College
BGC Trust Medical College Bangladesh was established in the year 2002. Its academic activities are approved by the Ministry of Health & Family Welfare and affiliated with Chattagram Medical University.
Army Medical College, Bogura
Army Medical College Bogura is under the control of the Bangladesh Army and is run by a Governing Body, duly formed by the representative of Bangladesh Army, representative from Ministry of Health and Family affairs, representative from Bangladesh University of Professionals.
Army Medical College, Jashore
Army Medical College Jashore is a private medical college acknowledged by the Army Welfare Trust of the Bangladesh Army. AMCJ was established On 10th Jan 2015 with the acceptance of the Ministry of Health & Family welfares.
Marine City Medical College
Marine City Medical College is a non-govt. medical college situated in Chattogram. The College has its own academic infrastructure that is utilized for the teaching-learning activities of Medical students as well as providing and rehabilitative health care services to the people.
Medical College for Women and Hospital
Medical College for Women and Hospital is exclusively for women providing MBBS. The college was established in 1992 with an aim to offer quality medical education to all local and international students of Bangladesh at an affordable cost.
Marks Medical College
Marks Medical College is Located in Dhaka, Bangladesh, Was established in 1995 with a total of 70 Indian students, The distance from Dhaka airport to the college is 15 km 25 minutes, the College is recognized by the BM&DC, affiliated with the University of Dhaka.
Ibn Sina Medical College
Ibn Sina Medical College is a leading Private medical institution in Bangladesh offering MBBS Course to aspiring students. The dream of the setting up of the medical institute was to provide affordable and professional delivery of healthcare education.
Islami Bank Medical College
Islami Bank Medical College is located in Rajshahi. The college maintains the vision of providing good healthcare conditions through brilliant standards of medical education. Community interventions are constantly made to know the state of health and needs of society.
Popular Medical College
Popular Medical College is a prestigious concern of Popular Group. Though fairly new among the procession of medical colleges of the country this College has already, attained an enviable status for its outstanding care in preparing the students for their MBBS course.
Brahmanbaria Medical College
Brahmanbaria Medical College and Hospital (BMCHBD) was founded in 2013 by Dr. Md Abu Sayed, the Medical College's present Chairman. It is located just 4.4 km from the Brahmanbaria railway station and 104 km from the Dhaka International Airport.
Holy Family Red Crescent Medical College
Holy Family Red Crescent Medical College is a project of the Bangladesh Red Crescent Society (BDRCS) and is run by a Governing Body duly formed by the representatives of the sponsor organization Bangladesh Red Crescent Society (BDRCS), representatives from the University of Dhaka, and the Government of Bangladesh.
International Medical College
International Medical College & Hospital is located in the township of Tongi,  22 kilometers away from Dhaka. The college was established in the year 2000 and it has shown great progress over the years. With a very reputed faculty and great infrastructure, the college is one of the best colleges for MBBS study in Bangladesh.
Southern Medical College
Southern Medical College and Hospital (SMCHC) was established in 2005. This Medical College is approved by the Medical Council of India (MCI), Nepal Medical Council (NMC), Director General Health Service DGHS (Dhaka) & Ministry of Foreign Affairs, Bangladesh Medical & Dental Council (BM&DC)

Bangladesh is a country located in the east of India.
It is one of the most populous countries in Asia.
The capital of Bangladesh is Dhaka.
Bangladesh has the Padma, Jamuna and Meghna rivers which have created beautiful fertile plains.
Bangladesh has Islam as its official and maximum religion.
There is also Hinduism, Buddhism and Christianity with a few people.
Due to the rivers in Bangladesh, boat travel is very common in the country.
The southern part of Bangladesh opens in the Bay of Bengal.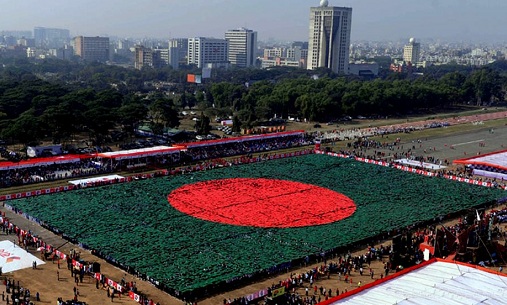 MBBS Admission Process in Bangladesh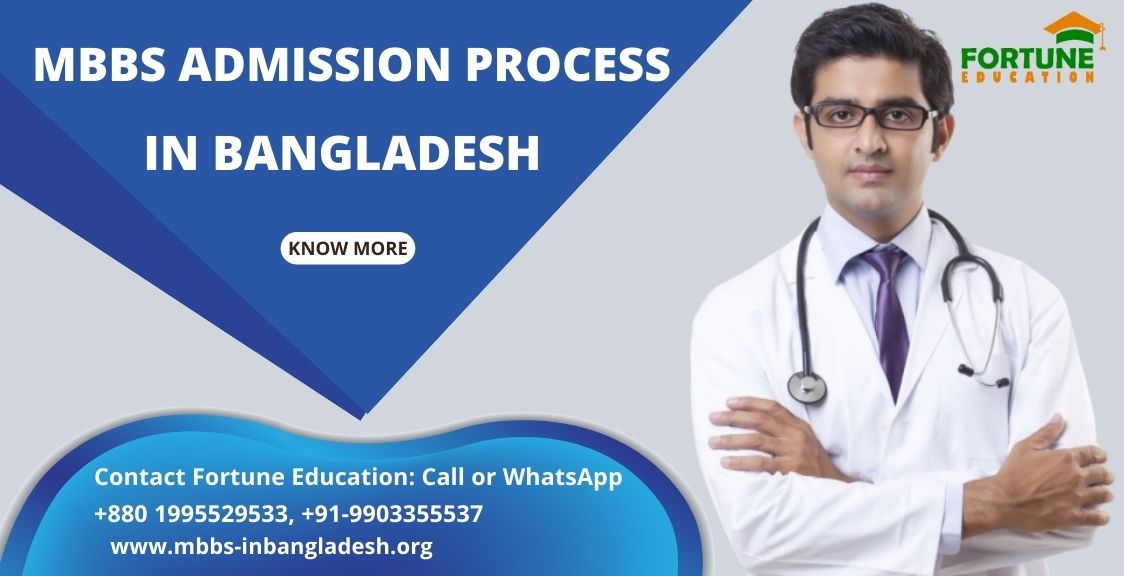 Calculate your GPA online and check the eligibility criteria.
Browse all available colleges and universities in Bangladesh and inquire about course fees. All information is easily available on our website. Make your decision after careful consideration and consideration.
If you have any questions, please contact Fortune Education Consultancy on the above helpline.
Application forms are available online through the official website of Bangladesh High Commission or Deputy High Commission in Bangladesh.
Fill out the form and attach all required documents.
Now it's the institution's turn. Their team will verify your documents and application, and they will respond.
Once you receive the invitation letter, you can proceed to deposit the required tuition fees.
Go to the High Commission of Bangladesh and apply for a student visa.
The offices of the high commission are located in New Delhi, Kolkata, Agartala, Mumbai, Guwahati and Bangalore.
Fortune Education will handle all admission processes, document processes and finally Student VISA processing.
Once the medical student VISA is issued, go to the Medical College/University and start the beautiful journey of becoming an MBBS doctor from a reputed organization at a very affordable price.
Wish to know more about admissions and updates? Contact Fortune Education now!